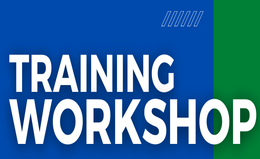 Want to learn how to manage projects and ensure your projects are a success? Join us for our one-day workshop on Project Management and how to avoid project failure! Our experienced trainers will guide you through the best practices and essential strategies for successful project management.
You'll learn how to plan, execute, monitor and evaluate your projects, as well as how to identify and mitigate risks. By the end of the workshop, you'll have the knowledge and skills to lead successful projects and achieve your goals. Don't miss out on this opportunity to take your project management skills to the next level!
Register for our one-day workshop today!
Please Contact Abdul Wahhab on 07539214809 for registration and more information.